Here is the latest Newsletter from CWR.
From GARAS (Gloucestershire Action for Refugees and Asylum Seekers):
Urgent need for clothes
In recent weeks, the Home Office has placed a significant number of asylum seekers in Gloucestershire. Many of these people are newly arrived in the country and they urgently need clean, good quality men's clothing and shoes.
Gloucestershire Action for Refugees and Asylum Seekers (GARAS) has teamed up with local churches to provide a group of volunteers who are  receiving and sorting donations. They are based at St Aldate's Church, Gloucester, GL4 6TR (just off Finlay Road). They will be open Monday-Friday, 9am to 2pm. You can drop off donations by parking at the church, following the signs through the main doors and into the main hall space and simply leaving them there. If you are able to help to receive and sort the clothes, please contact info@garas.org.uk and they can put you in touch with the organisers.
Thank you so much for your help!
Advent Service
The Parish Advent Service this year will have a focus on refugees, and the positive action we are doing (and can do) in Cheltenham. Combining scripture readings, stories of the lived experience of refugees and time for reflection, with seasonal hymns. 19:00 to 20:00 in the Church.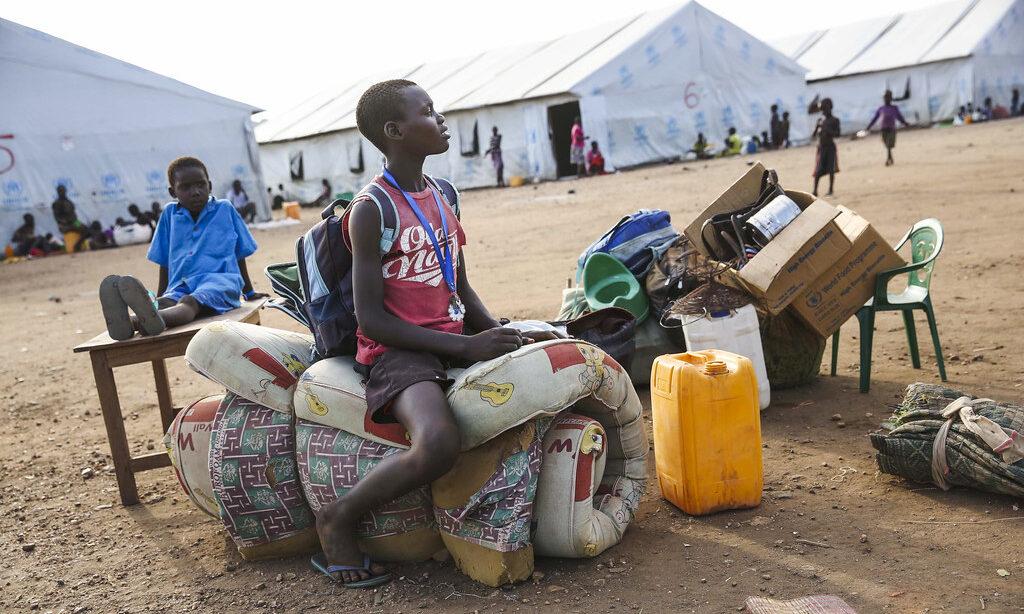 Update on Afghanistan - October 2021 - Provided by Bill Flynn
*** Latest News ***
I'm delighted to confirm that the asylum seeker recently given the right to remain who was searching for a 1-bed flat has now been found a suitable flat and is settling in well.
Cheltenham Welcomes Refugees are grateful for help the St. Vincent De Paul (SVP) has regularly given in recent years to asylum seekers and refugee family members located in Cheltenham.
We would like to thank members of the SVP and all parishioners who give them financial support.
By supporting the SVP parishioner's contributions make a real difference to the support asylum seekers and refugees receive in Cheltenham.
The SVP is an International Charity which works locally to provide practical help to those that need it. Support can be offered via box collections after mass on Sundays or the fixed collection box. Donations should be able to be made via the Dona payment machines in St. Gregory's church shortly.
Support or help can also be supplied by contacting 
svpchelt@gmail.com
 or Mike Jarvis, 07889 413071.
*** AFGHANISTAN APPEAL ***
As the situation in Afghanistan has unfolded in recent weeks, GARAS has been overwhelmed with the level of support from the general public across Gloucestershire.  We have received so many kind offers of help and donations, for which we are humbly grateful.
Unfortunately, due to a lack of storage space as well as the restrictions of Covid, we are unable to accept donations of clothing, bedding, cots etc.  If you have any larger furniture in excellent condition, please contact Jennie Watts (admin@garas.org.uk) with photos, and she will respond to let you know if we can make good use of it.
There are 2 ways that GARAS is looking for help in this current crisis:
Firstly, if you are able to make a financial donation, we will ensure that it is used effectively and efficiently.  Having money in the bank enables us to attend to any need with the fastest speed.
Secondly if you, or anyone who you know, has a 3+ bedroom house available to rent, we would be delighted to hear from you.  GARAS receives funding from the Home Office to rent and furnish houses for Afghan families, but until the houses are there we are unable to place families.  Please therefore do ask your friends, families and contacts if they have, or know of any, houses to rent.  GARAS has an excellent housing management programme, which we have been running for several years: for more information please email Jennie Watts (admin@garas.org.uk) who will be pleased to speak with you.
*** UPDATE *** If you would like to purchase a personal shopping trolley for a family, we desperately need several. Please drop these at our centre: The Trust Centre, Falkner Street, Gloucester, GL1 4SQ or contact Jennie Watts (admin@garas.org.uk) for more information.
.
Update on partnership working in Cheltenham
GARAS and CWR (Cheltenham Welcomes Refugees) have been amazed by the public's response to the Afghan situation. It is wonderful and hopeful to see so many people wanting to help.
Whilst Afghan families will be coming to Cheltenham, we don't yet know who they are or when they will arrive, or what they will need when they get here. It could be anything from clothes and age-appropriate toys, to bikes and school bags.
As mentioned above, we are unable to take donations of clothing and baby items. In Gloucester GARAS has agreements with some second hand shops to provide clothing to those in need through agreed vouchers. This provides the individuals the opportunity to purchase what they are short of. We hope to do the same in Cheltenham.
GARAS are doing all the preparatory work locally with the councils and government. Properties have to be prepared to an agreed level and so second hand furniture is required. This can be offered through the normal recycling charities such as Furniture Bank or Emmaus, but items can be offered directly to GARAS. Please email admin@garas.org.uk with a photograph of the item on offer.
Another wonderful way to give is through the gift of supermarket vouchers. Again that provides the families the opportunity to purchase what they actually want or are looking for and increases dignity and choice.
On arrival, a family will want to be in touch with friends and family and this requires internet access.  Once they have a bank account and benefits coming in, they will be able to set up an account.  As a stop-gap solution, mobile data top-ups and mi-fi devices would be a great gift.
Laptops, tablets and smartphones in good condition are also very useful.
Any offers should be emailed to:admin@garas.org.uk
Thank you again for your desire to help.